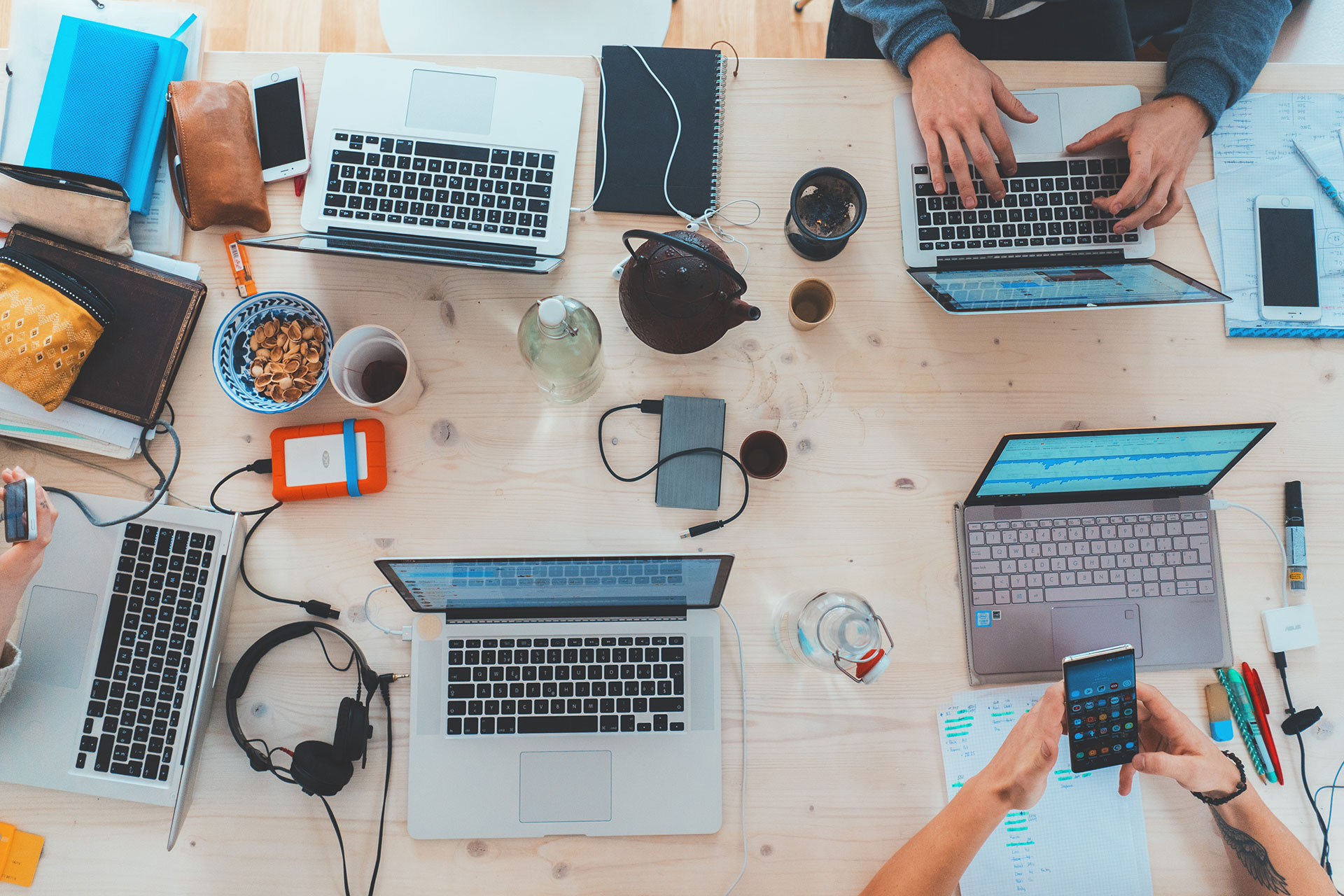 Building BRANDS and enhancing

THEIR

SOCIAL presence
LEARN MORE
About
At Blue Factory Media, our mission is to
build our clientele's brand with the most
innovative ideas and enhance their digital
presence through social media.
The internet is always changing in many way, running a business online is always changing, our team is always ahead of the game with designing and marketing.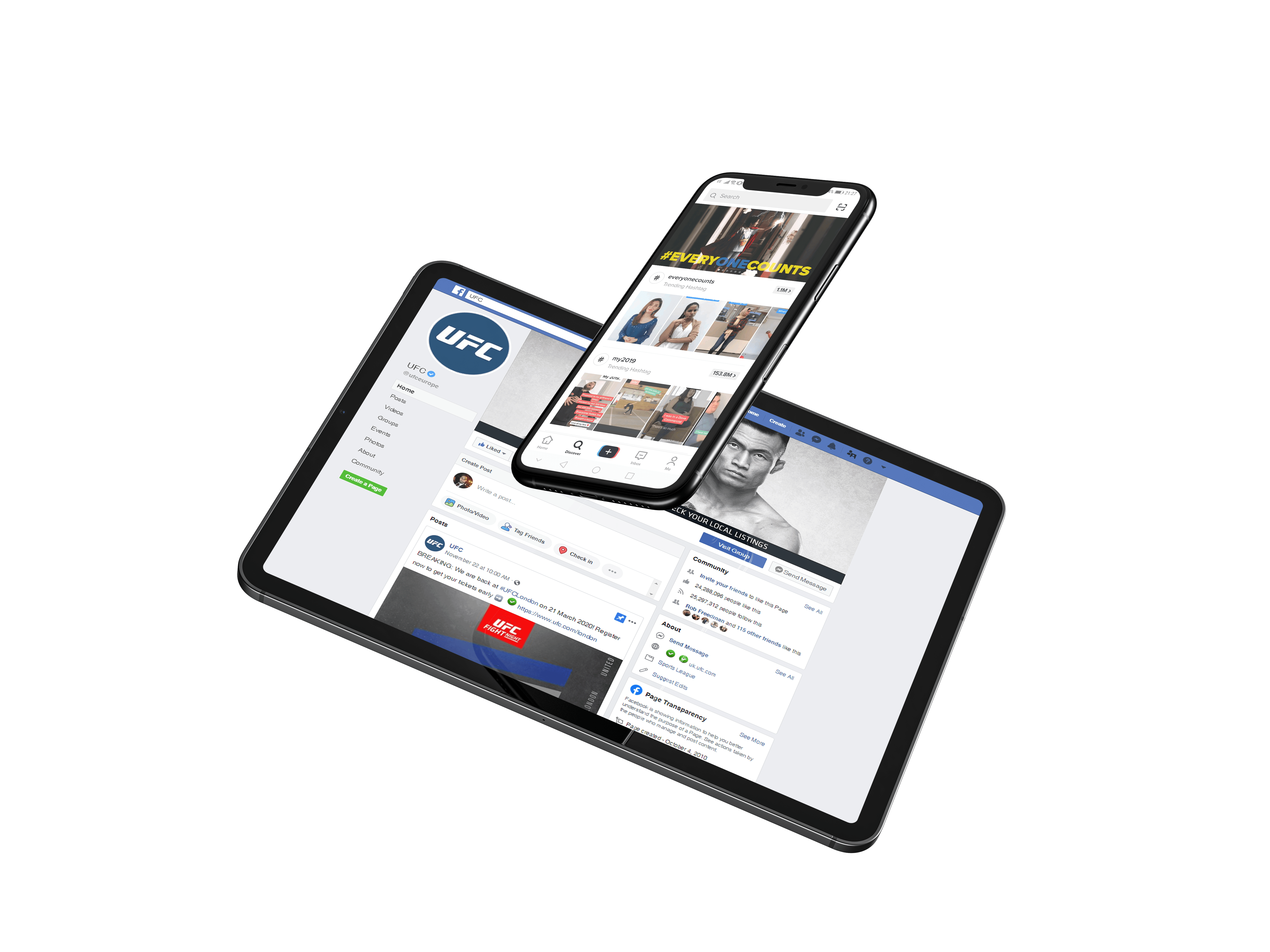 Services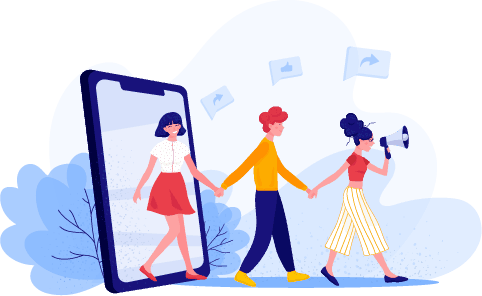 Social Media Management
We work closely with our clients to achieve a wide range of marketing goals including increasing sales and leads, driving web traffic and building brand awareness. We're social media specialists and we have lots of experience in helping businesses large and small, across virtually every sector, commercialise their online presence.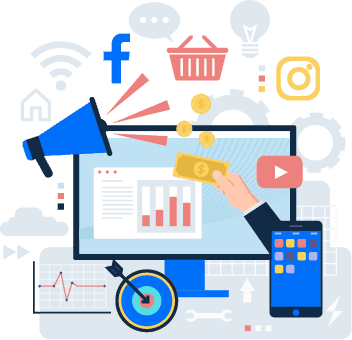 Social Media Advertising
Encompassing paid ads and sponsored or promoted posts that appear on social networking platforms, social media advertising can be used to send traffic to your profile pages or website and are often used to create an initial buzz around content or to generate awareness of a brand or product.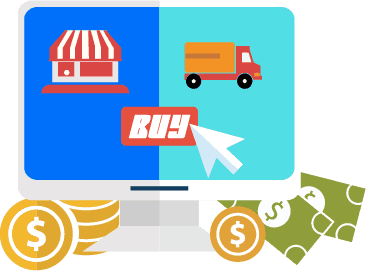 Google PPC & Youtube PPV
At Blue Factory Media, we help our clients reach bigger audiences with our PPC & PPV services. Our experience and know-how to research, build and manage your search advertising will ensure that you get the maximum return on your investment.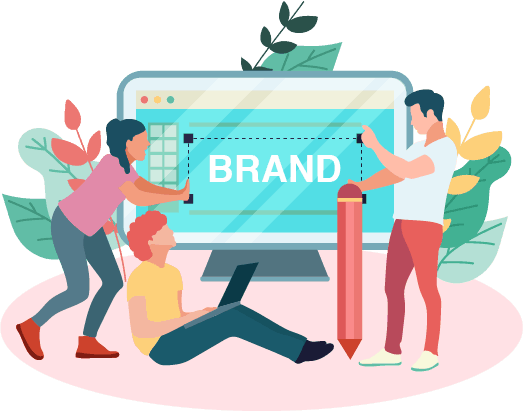 Branding & Creative Design
Branding is all about crafting a memorable identity, one which captivates your target audience and ensures sales growth. Here at Blue Factory Media, our designers transform your business into an meaningful, recognisable and respectable brand. By creating the perfect visual identity for your brand, we aim to attract the attention of your audience with much more than just a logo refresh.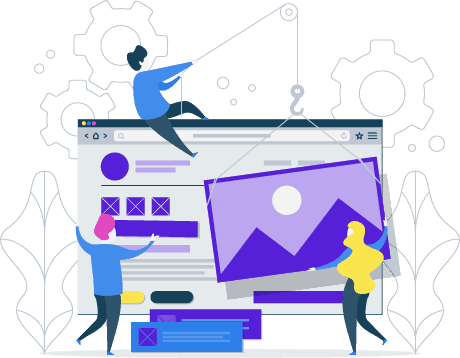 Web Design & Hosting
Having a website is only part of the battle. It needs to be professional. It needs to be attractive. But most importantly, it needs to work. We focus on not only providing beautiful design, but on layouts that give your clients the information they're looking for - the oh-so-important first impression of your organization or business, the services you provide, or about the book you just published.

Along side the web design we provide a hosting service which is ISO-certified and PCI-compliant to provide the highest standards of security, availability and performance.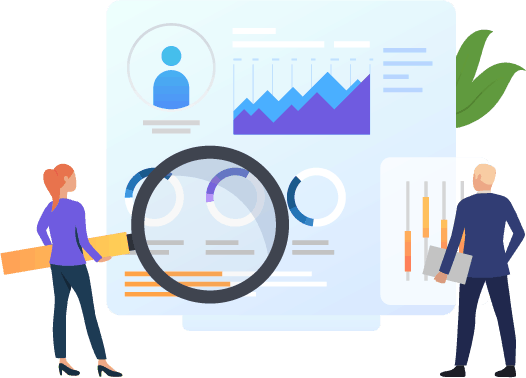 Search Engine Optimization (SEO)
Our search engine optimisation (SEO) services are designed to increase visibility within the algorithmic ("natural", "organic", or "free") search results to deliver high quality, targeted traffic to your website.

We are not your typical SEO agency. Our affordable SEO services are backed by real results to ensure you see a strong ROI. Our experts will work closely with you to devise a comprehensive strategy that prioritises ranking at the top of Google for competitive keywords.
Our Work
Do you need more sales, leads, website visitors or just need the right people to engage with?
Fantastic and intuitive. The company completed a full re-brand of my business. They accommodated all my needs as well as using their expertise to guide the business to new heights.
Ebrahim Chand
Lancashire Dry Cleaners
I'm delighted with the logo designed by Blue Factory Media for Paradise Isle Holidays. Iby produced a fantastic design which ticked all the boxes in our brief and is both eye-catching and exotic. The design was finalised within a very short timescale and I am extremely happy with the final product. I'll gladly recommend the services of Blue Factory Media.
Mel Ahmed
Paradise Isle Holidays
I contacted Blue Factory Media as I was re branding and wanted something unique with my logo. Blue Factory Media supported and guided me through this change and listened carefully to my vision and brought it to life. Their professionalism is outstanding and well as the pace they work at, i was always kept in the loop and even a slight change was checked and approved by me first. I can not thank Blue Factory Media enough for my new logo, and marketing materials. Highly recommended!
Rabia Ali
Occasionz by Luscious Treats
Blue Factory Media have been fantastic, I couldn't be happier with the logo and the website. Ibrar was very attentive to the detail and really understood what I wanted. The website had no changes as he got it perfect! will definitely be using their services again. I was very well looked after.
Adeel Ali
The Sneaker Surgery
Excellent services by Blue Factory Media. They have always kept us part of the project from day one even when we had no knowledge of designing or marketing what so ever. They helped us grow our business from ground up and are still with us, helping us grow more.
Sheeba Riaz
Asian Suits Online
Contact
Blue Factory Media
Unit 8, Rosewood Business Park,
St James Road, Blackburn, BB1 8HH

0800 002 9852
hello@bluefactorymedia.com
Send an Email
© Copyright 2019 Blue Factory Media
Privacy Policy
Back to Top