Ace Pads
Ace Pads are property specialists, with over 20 years of combined; knowledge and experience in the UK and overseas property development and sales. They provide customer service that is second to none.
With offices in both the UK and Egypt they are able to offer a truly personal service.
Ace pads carry out extensive background checks and due diligence with their overseas developers before offering their developments or properties to their clients, this is to ensure they offer the safest and best properties overseas
They offer free advice and guidance and don't charge any finder's fee, so
their clients can take advantage of over 20 years knowledge and experience.
The Brief
As part of their business development, Ace Pads was ready to embark on a whole new website design and build, as well as supporting digital marketing to boost the visibility and performance of the website overall. The goal in launching a new website and marketing campaign was for Ace Pads to generate more quality enquiries. Throughout this exercise, the key was to delve deep into the needs of their customers, explore their goals and help deliver a digital experience that would connect with a user throughout all stages of their customer journey and help create quality leads through the website.
Web design
The new website features the best in usability and functionality, placing form and function at the forefront of delivery.
Ace Pads provide their services in the UK and overseas, as such it was vital that we included enhanced features such as maps to show exactly where their customers would be buying their properties which gives the customer more in-depth knowledge of the property that they are buying.  Each property listing has a "reply to listing form" which allows Ace Pads to provide their customers with sufficient advice and guidance to purchase their property.
The website is fully responsive to mobiles and tablets to ensure the website is futureproof and accessible to all devices. So customers can make enquiries on a property no matter what device they are on.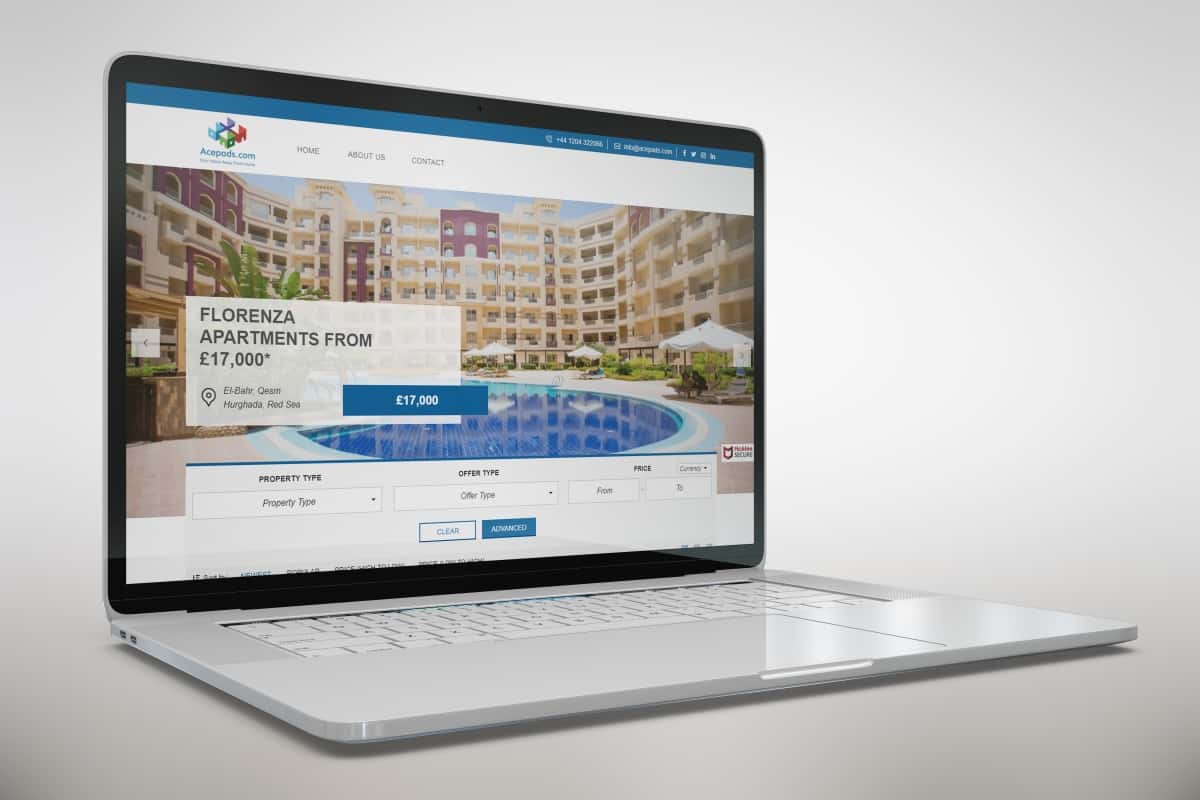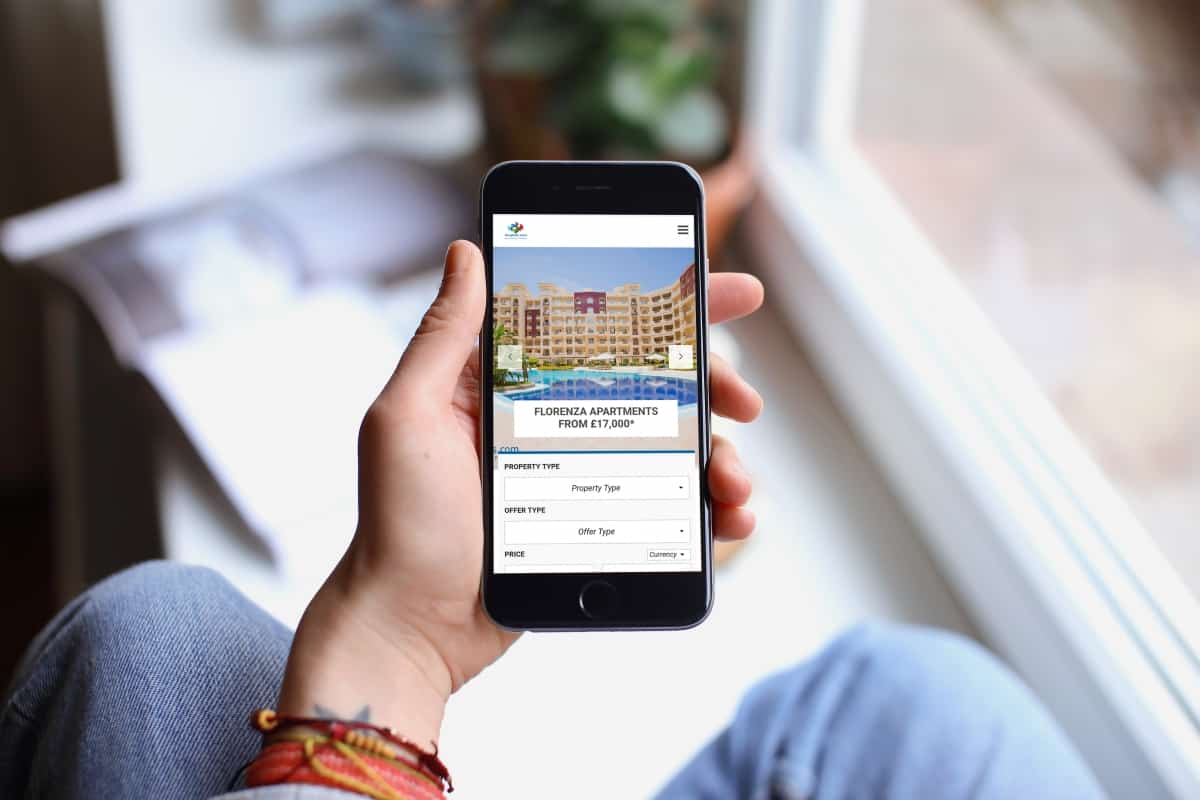 SEO
Blue Factory Media has achieved continual organic traffic growth for Ace pad. We fully optimised the Ace pads website ensuring it would rank for key industry related terms. During the project we always maintained a traffic based approach, targeting a wide range of keywords through thorough technical optimisation, outreach and content creation – for example infographics. We continue to work on an all-round service including on-page optimisation, content marketing, and outreach.