Kravings Derby
Kravings Derby provide elegant mouth watering desserts and food to order online and delivered directly to your door.
BRIEF
During the research phase, we liaised with Kravings Derby so we could get a better understanding of their goals. We quickly realised that Kravings Derby wanted a website similar to Just Eat, Hungry House and Deliveroo. Instead of having their services on other websites like Just Eat, the client wanted their own independent sight where their customers could order directly and get their food or drinks delivered directly to their door.
Web design
We developed a e-commerce style sight for the client so their customer could order their food off their sight. The sight can provide the customer with and estimated delivery time for their food or drinks after going through a secure checkout. This website is fully responsive and users can navigate through the website on desk top or even their mobile phones.
EPOS System
The client also required a EPOS system that could be integrated with their website. The link between the clients EPOS system and their website means that changes made within the EPOS system (such as new products, price changes and new deals etc) are reflected in the website itself. This ensures accuracy of data and automation of website management.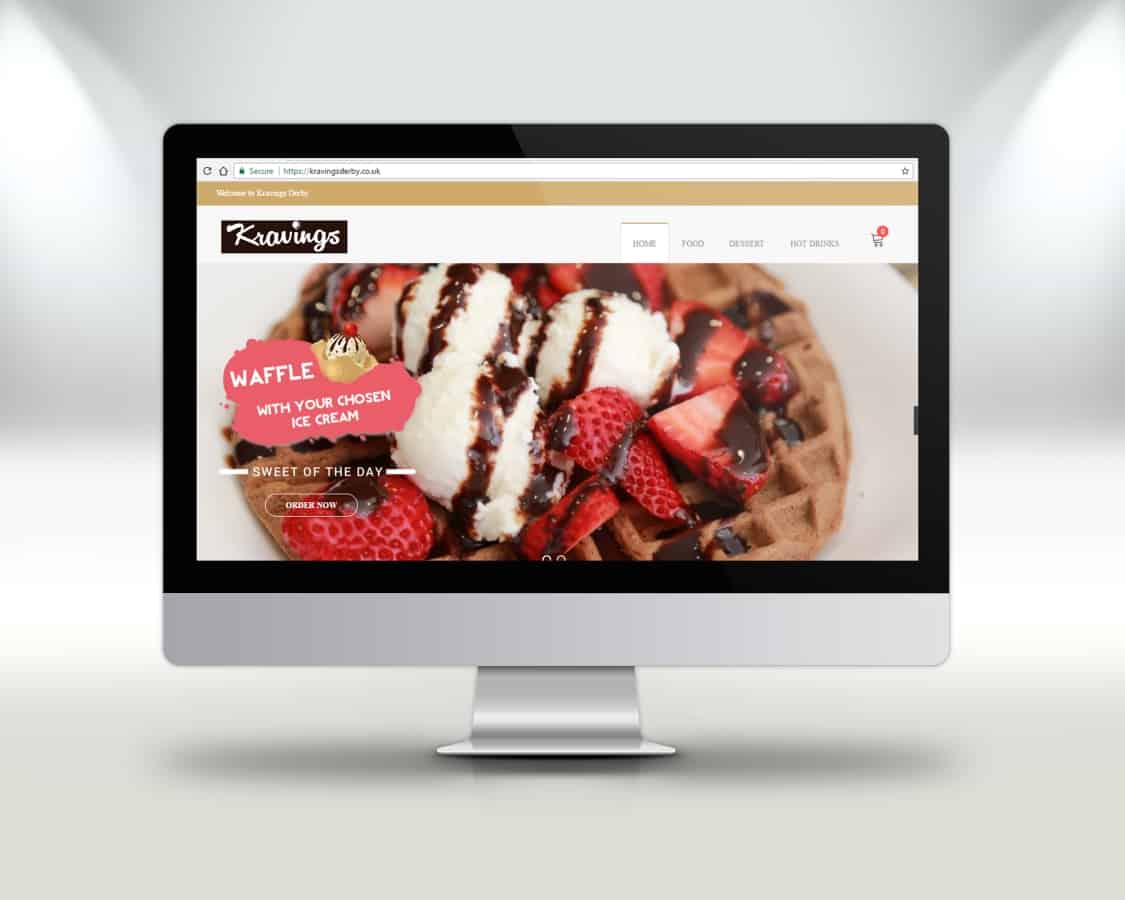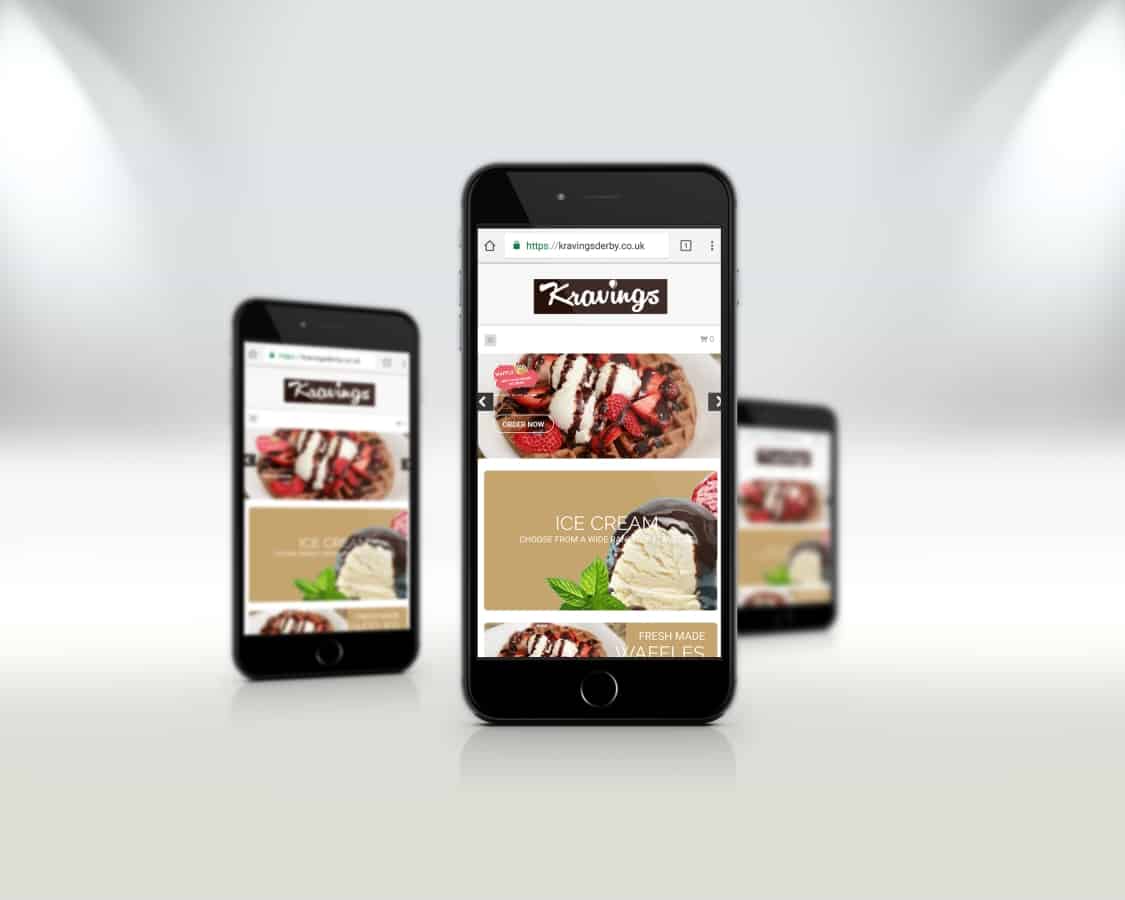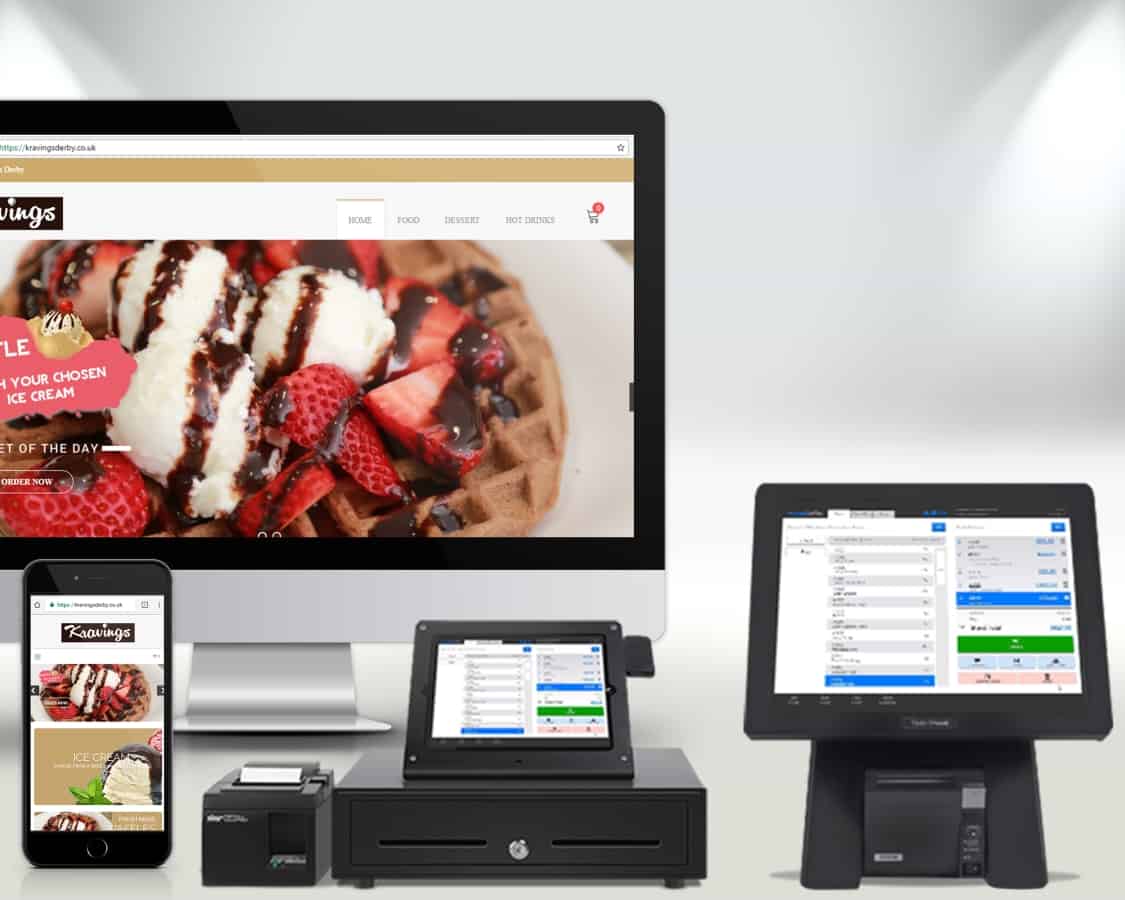 SEO
We fully optimised the Kravings Derby's website ensuring it would rank for key industry related terms. During the project we always maintained a traffic based approach, targeting a wide range of keywords through thorough technical optimisation, outreach and content creation. We continue to work on an all-round service including on-page optimisation, content marketing, and outreach.