Lucid Leasing
Lucid Leasing are a new car leasing company that provide customers with bad credit a chance to lease a car without a up front rejection due to bad credit.
The brief
As a new company, two things were important to give the client a jump in the car leasing game. That was a brand identity and a website to attract more customers and boost their leads as well as sales.
Brand identity design
We worked with Lucid Leasing to understand their brand values, we dug deep into their goals, type of service and how they were different from their competitors – and offering a number of logo options.
Looking through credit rating images, we recognised straight away that this relates to a car speedometer. We hit the drawing board and began throwing out ideas until we settled on the chosen logo.
The logo shows a credit rating meter mixed with a car speedometer, we intentionally placed the dial in the red/yellow to represent bad credit rating.
The chosen combination mark was selected on its appeal to the target audience group and memorability, ready for use on the website and marketing material.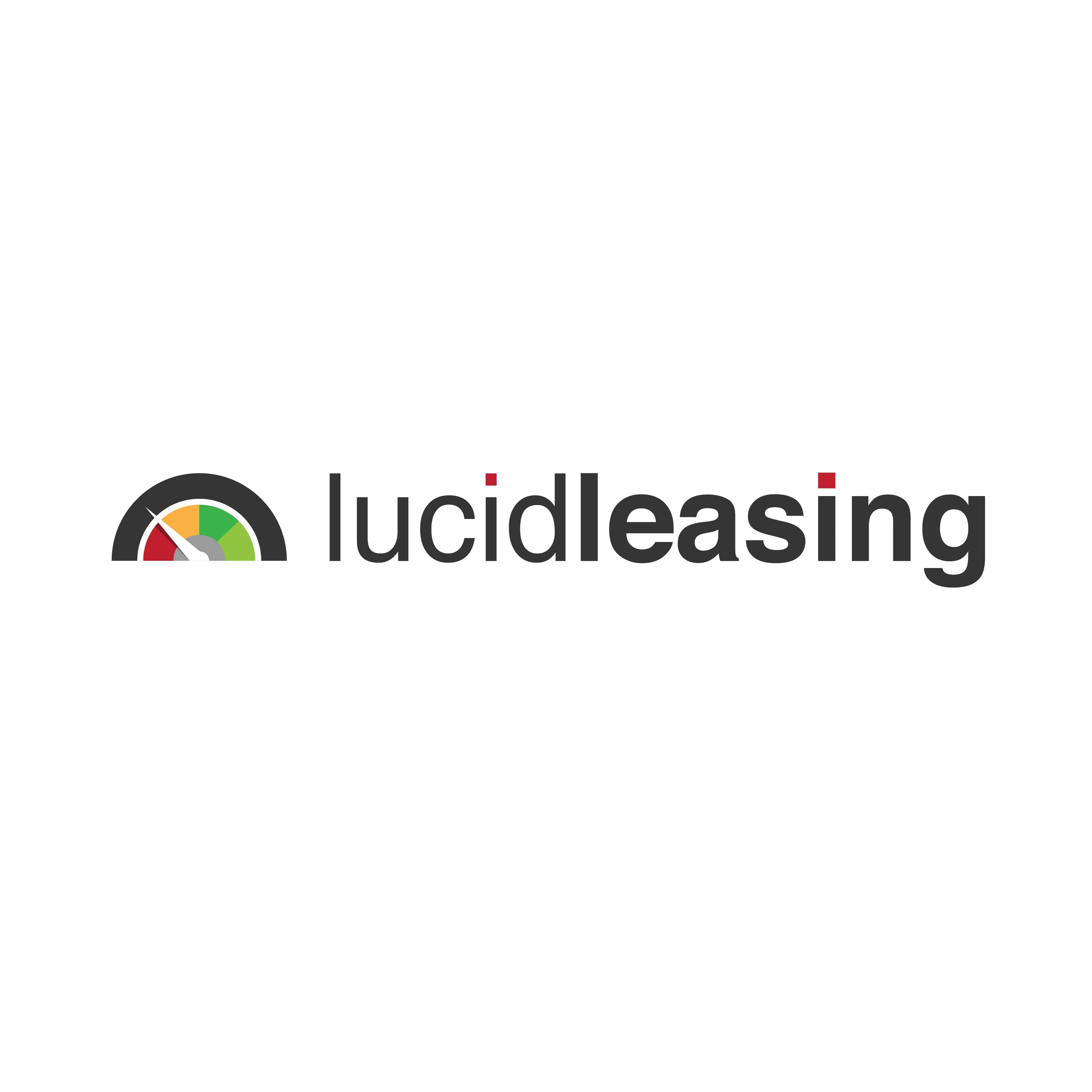 Web design
It was essential for the clients objective to have a brochure style website.
We were able to produce a bespoke WordPress solution that is now fully smart device responsive and acts as a tool to drive new leads and sales through the site. We created a simple, easy to use website where the clients customers can effortlessly make enquiries and apply to lease a car.
To give the website the finishing touch, we added a LIVE OFFER link that would direct customers to all the live offers that Lucid Leasing have for their customers.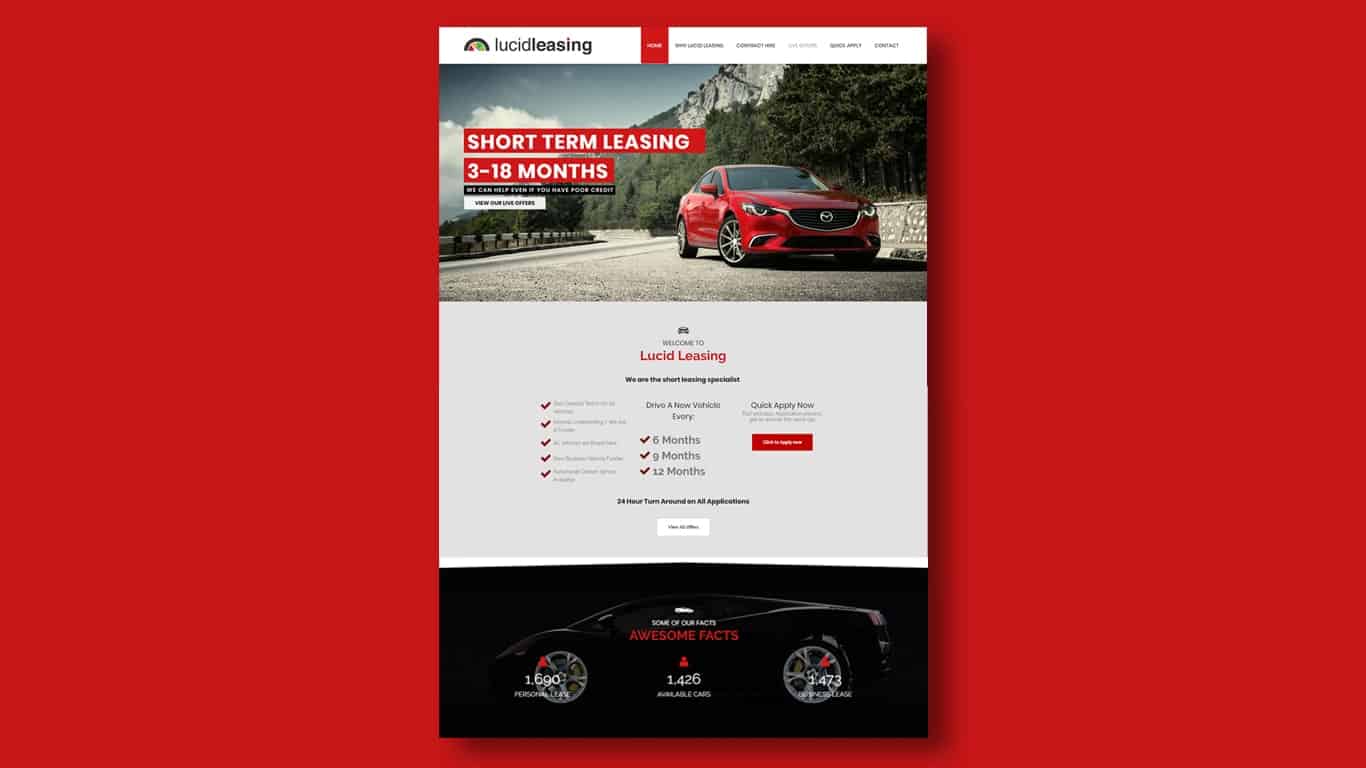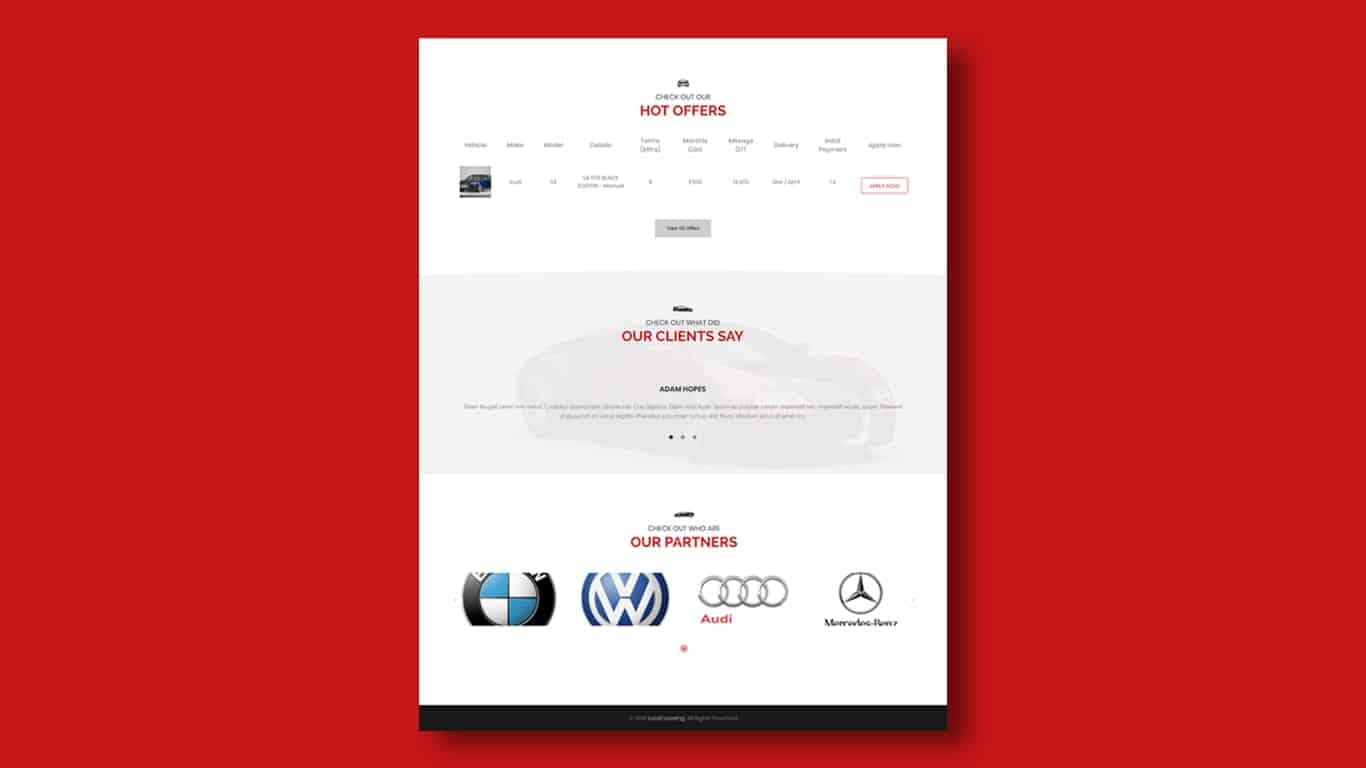 Hosting
We currently provide a monthly fully managed hosting service for the client. Providing 24/7 support and security.